New Website Launch: The Hound Sports Pub + Burger
---
October 4, 2018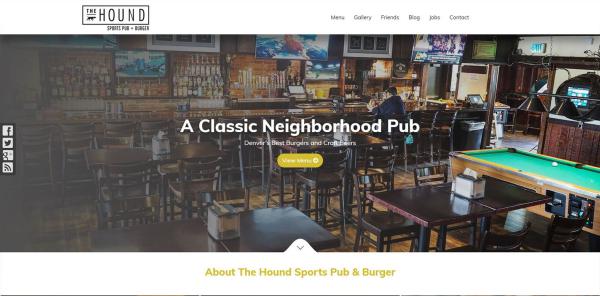 Looking for a great space to meet, enjoy a beer bust and a great burger? 
The Hound Sports Pub & Burger
 is a great local joint with a lively atmosphere and diverse menu of pub food. 
If you are looking to change the atmosphere of your website contact,
Denver Website Designs.
Go Back