New Website Launch: Accelerated Data Systems
---
August 30, 2018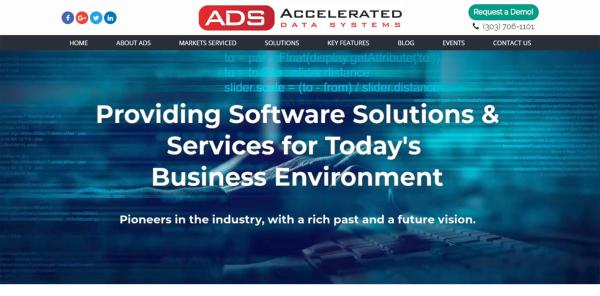 Founded in 1992 in Englewood, Colorado as part of 'data processing' department of another entity, Accelerated Data Systems has come a long way towards becoming its own brand. Recently launched by the Denver Website Designs team,
ADS's new website
captures the growth they've experienced as well as a concise display of their services. A leader in accounts receivable software for nearly two and half decades, ADS can help collection agencies, auto financers, medical billing and recover and more!
Looking to learn more about the innovative Denver Website Designs' marketing and design platform? Visit our
Platform Overview page
today to see our amazing features.  
Go Back