New Website Launch: Calypso Sailing
---
August 10, 2017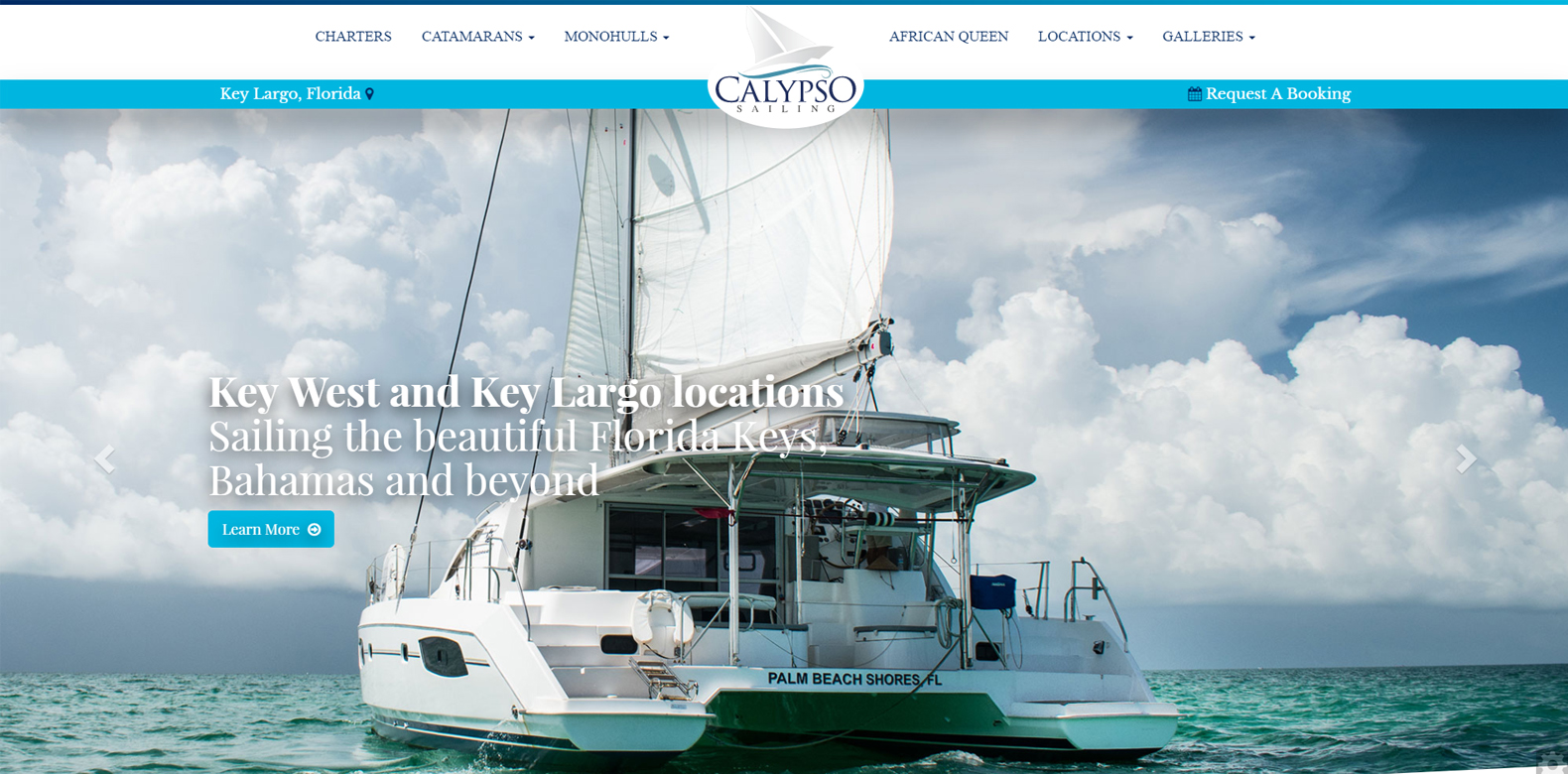 On the
new site we built for Calypso Sailing
, you can view galleries of their gorgeous 50-60ft sea vessels and conveniently book your dream charter on the catamaran or monohull of your choosing. Located in the Key Largo, FL, these ships sail in the beautiful surrounding areas of the Florida Keys and the Bahamas.
Contact Denver Website Designs
 for help with your own internet marketing and web design needs. What we can build you is much more than just a website.
Go Back