New Website Launch: Spirit Fortunes
---
June 20, 2017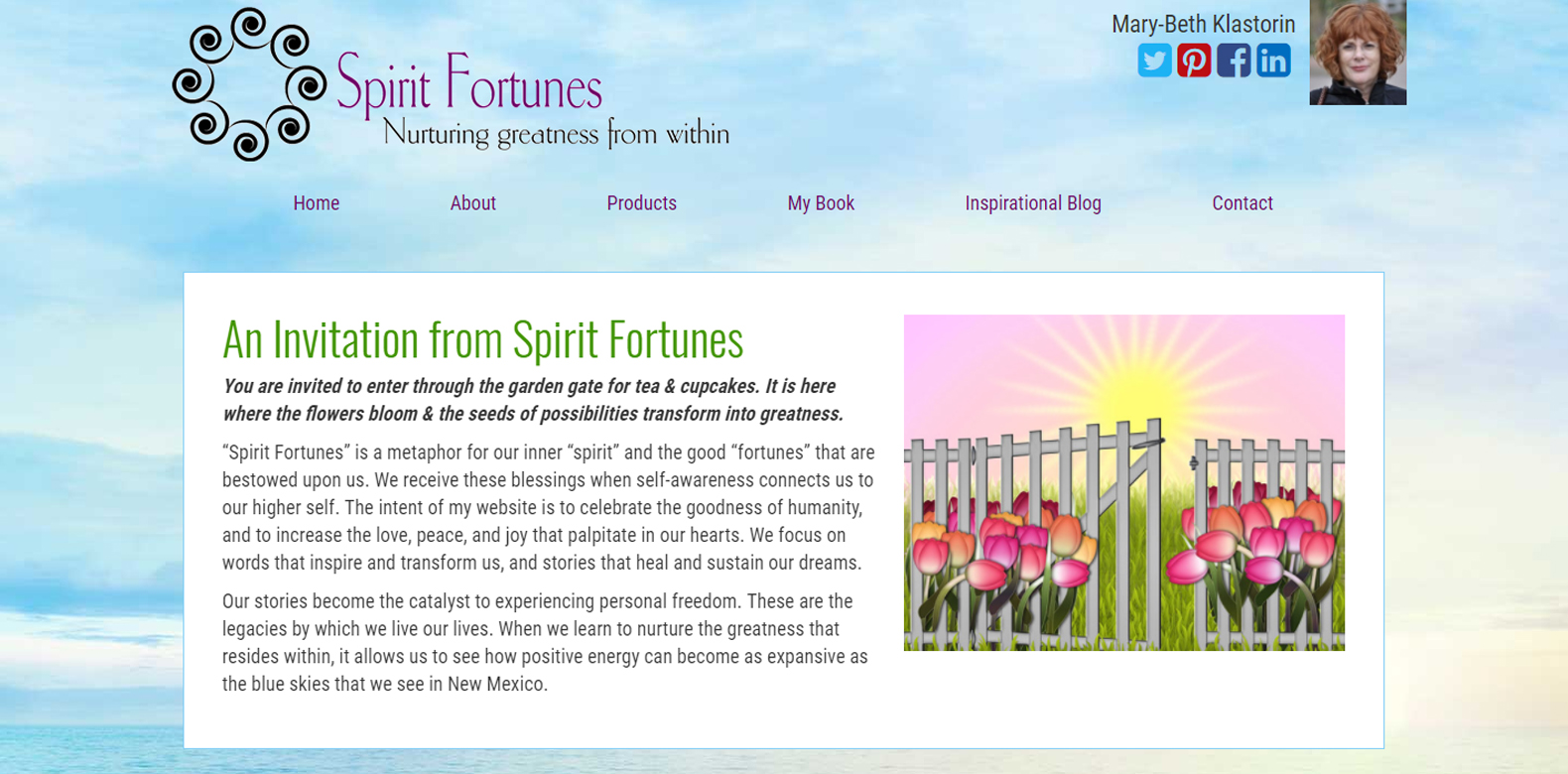 New to the list of sharp websites from Denver Website Designs is
Spirit Fortunes
. Liscensed clinical social worker, Mary-Beth Klastorin, wants her site to "celebrate the goodness of humanity, and to increase the love, peace, and joy that palpitate in our hearts." The website showcases her inspirational writings and cards dedicated to uplifting the spirit and creating joyful souls.
Mary-Beth Klastorin may uplift the spirit, but if you want the success of your business uplifted then be sure to check out Denver Website Designs'
proffessional services
.
Go Back