New Website Launch: Colorado Storm
---
June 9, 2017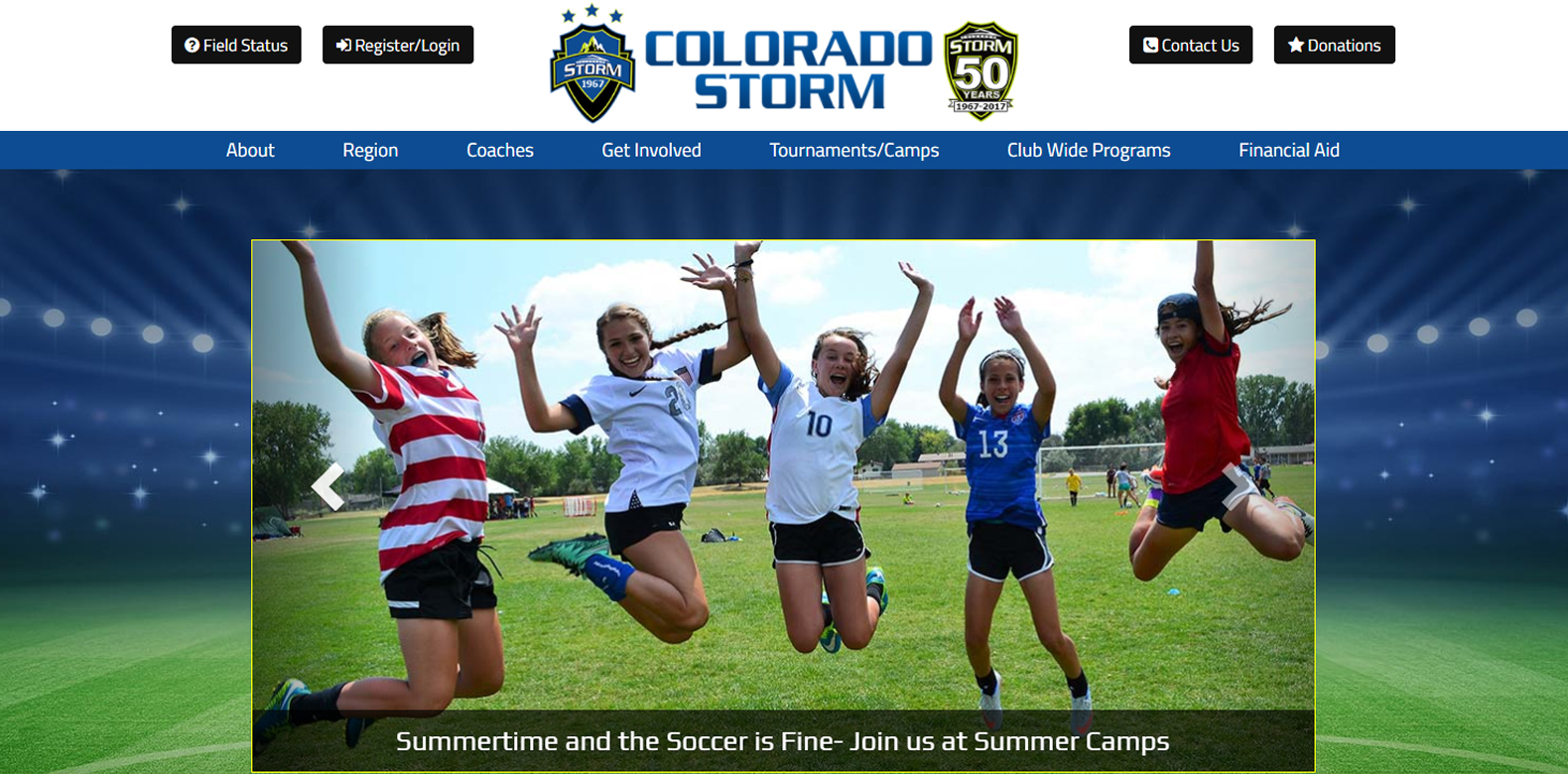 Check out the new website for Colorado Storm. Colorado Storm is a member of Colorado Soccer Association and United States Youth Soccer. They have four regional clubs across Colorado providing soccer programs for children 3-18.
Stay up to date with
Denver Website Designs news
to see more of our creations.
Go Back