Thinking of Outsourcing your Digital Marketing? Here's how to Avoid Scams & Pick the Right Company
---
February 1, 2017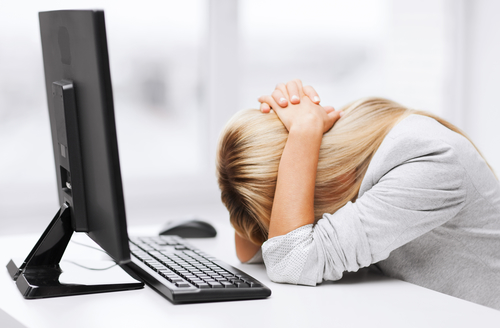 We hear it from new clients all the time: horror stories about past experiences with web and digital marketing companies that over-promised, under-delivered and sometimes just downright disappeared on them. Just as with anything in life and business, if a website or marketing company's promise sounds too good to be true, it probably is. It takes concerted effort and a multi-pronged approach to set up a website and digital marketing strategy that follows both design and SEO best practices AND achieves results. Some companies have the resources and need to hire an in-house marketing person, but many decide to outsource their digital marketing needs. Take it from Forbes when it comes to
avoiding SEO and digital marketing scams
: "Be wary. (It's like) an SEO company guaranteeing the number one position on Google – this is an impossible guarantee".
For example Dex Media, a company whose website states that they "provide local businesses with digital marketing services including websites, social media, SEM and more" is in some hot water with their customers. In March of 2015 Dex Media had their Better Business Bureau (BBB) accreditation stripped due to "a pattern of complaint allegations, over the past 36 months, of deficiencies in service provided and sales misrepresentations (htt)". While Dex promised to make the grievances right, a follow up investigation in October 2016 revealed that no procedures or processes had been put in place to properly address customer concerns or fix the underlying problems. Dex Media is certainly not the only company with these kind of complaints, but is a company that many US businesses are familiar with and may have even been approached by in recent years.  
If you've had a bad experience with a web or digital marketing agency in the past, we've put together a list of a few things to keep in mind when
deciding on a digital marketing company to work with to avoid SEO scams
:
Do your research. Before you sign on the dotted line, take the time to research the company's team, experience, history and reviews.

Company History: Age is not always an indication of quality, but most reputable companies in the industry should have been providing their services for at least a few years. Those that don't make the cut usually fizzle out pretty quickly because they cannot meet the demands of the industry. Also, take a look at the company's executive and combined industry experience. 
Current Clients: You can usually check out a company's website for a list of current clients and testimonials. Many companies will also provide references upon request. Call a current client or two to get their take on their experience with the agency firsthand. Also, check out their BBB listing to make sure there are no continuous or egregious complaints.
Outsourcing: Another good rule of thumb is to ask where your support person is located – will you be working with a local person or does the agency outsource their services? Outsourcing isn't inherently a bad thing, but many companies that outsource lack true expertise and may not be able to assist you with anything other than basic, surface-level requests. If establishing a personal relationship or being able to have in-person meetings with an account manager is important to you, your agency should host their services in-house and provide you with a person to speak with directly about your account issues.

Set expectations. Determine exactly what the agency is supposed to do for you and make sure everyone is on the same page before you get started. Nothing is worse than reaching a cross-road where client and agency have vastly different ideas and are not working towards the same goal. On the client side, it is important to understand that SEO growth takes time and that nothing happens over night, but on the agency side there should be agreement that promised deliverables must reasonably be met.
Ask for on-going reporting of your web traffic, social media & ad campaigns. Digital marketing and social media campaigns are not an exact science or a one-size-fits-all strategy, but your digital marketing agency should be able to provide you with reasonable expectations and projected results for the services for which you engage them. One way to keep a company accountable is to request regular reporting services. Reports will help you to track if they are following through with their promises and actually creating ROI for your business. Even if you are hitting your outlines goals, regular SEO reporting also allows you and the agency to identify areas where you can improve and do even better in the future!
Have a contingency plan. Long-term contracts can be scary to enter into, but so too are digital marketing propositions that require zero contract terms – these companies are expecting the churn and burn that is so common in the industry and are not genuinely interested in creating a long-term, mutually beneficial relationship with you. That being said, sometimes things just don't work out. Cover your bases by making sure you have an "out" if the agency does not deliver in a specific time frame or goes over-budget. Providing yourself with peace of mind can be as simple as having the agency include some type of language in the contract to address this topic. As long as everyone is on the same page from the get-go, any company worth their salt will be comfortable working with you on this.
Listen to your gut. Remember that your business website assets, social media profiles, ad accounts, analytics tracking data and other things should be made available to you. If something doesn't seem right or if an agency is unwilling to answer your questions on their services and accountability, take a step back.
While there are a lot of self-proclaimed "digital marketing gurus" out there Denver Website Designs is here to be a
real
partner to you and your business. Our success comes from the success of our clients, and we pride ourselves that much of our business is repeat or referral business. If you are looking for
web design and digital marketing services in Denver
, we'd be happy to meet with you in person to discuss your needs.   
Go Back