Engaging Your Audience: Content Writing Tips for Digital and Web Copy
---
January 12, 2016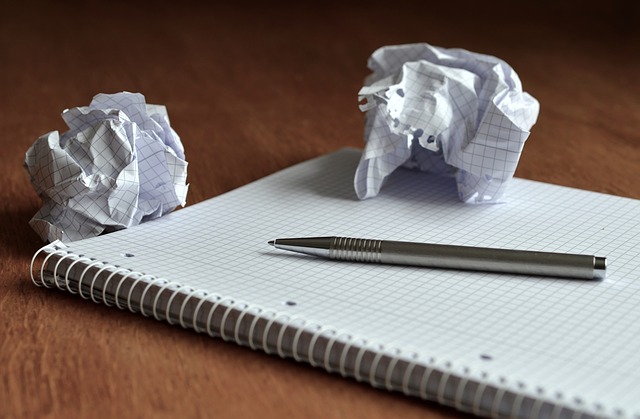 We know, you are a little tired of hearing about the importance of content, but it still remains a critical part of your online marketing strategy, from your website to social media and beyond. We also understand that most busy business owners are juggling so many aspects of the business they simply don't have time to sit down and put their expertise down on paper. Obviously, if you want the best quality content for your website delivered in a timely manner, hiring a professional writer or a marketing company is the way to go. Years of experience and industry knowledge are rarely met with an adequate substitute. However, if you aren't going to hire a professional writer to craft your digital marketing copy and you want to give it a-go on your own we've put together a few tips and pointers to follow to help you on your way.
Know Your Audience: The first thing you should do before you sit down to write your first blog post or article is to develop the best understanding you possibly can of your target audience. While your target audience may change over time, it is important to narrow down your target audience so you can speak effectively to who you believe your readers are going to be. Your writing personality should be tailored to appeal to those types of readers – the kind of readers that are going to be the ones who purchase your product or service, access your website, or subscribe to your newsletters or emails. Knowing your audience will help you to craft your message and to better engage and appeal to potential customers.
Create Your Writing Personality: You've taken the steps to know your audience. You've done the research and now you have a good understanding of what your readers are looking for. Now it's time to create a personality that will appeal to that audience. In all likelihood, your writing personality for your website or blog will be quite a bit different from how you were taught to write in school, but in the world of content and strategic marketing, it's better to have a strong, unique writing personality to help hammer home certain points in your content. Writing personalities tend to be a bit over the top, and this is intentional. After all, it's all about clicks, views, and keeping the visitor on your site. Just make sure to stay authentic to your product or your service.
Highlight A Useful Personality Trait: One of the ways to develop your writing personality is to accentuate one of your personality traits, usually one you really like about yourself or one that you feel contributes to your personal success. Do you have a wonderful sense of humor and making people laugh comes naturally to you? Then use humor in your posts. Are you incredibly organized and approach everything in a practical manner? Use that to put together your pieces and emphasize the importance of structure in your writing. The point is, you have aspects of your personality that will resonate with your target audience, and the more you feel comfortable writing your blogs and articles, the more that will come across to your readers.
Gain Credibility With Your Audience: Last but certainly not least, make sure your article content is true to your product or service. It is one thing to appeal to your audience and engage them, but it is critical that what you are speaking about is relevant to what you are trying to sell. Make sure your content creates value for your potential client. Identify with your audience by recognizing a particular problem or flaw, and then tell them why your product or service can help them solve that problem. No one wants to read about how great a company, product or service is, they want real solutions and advice on issues they need help with. The more useful your content is, the more trust and credibility you will gain with your audience, and that speaks volumes.
Denver Website Designs specializes in
creating content for your website
. If you don't have the time to create the best content for your website, please call us today. We practice exactly what we suggest, and will create content for your site that is engaging and directly marketed toward your target audience. 
Go Back