The Power Of Online Reviews & How To Use Them On Your Website
---
By Bryn Abshire - May 11, 2015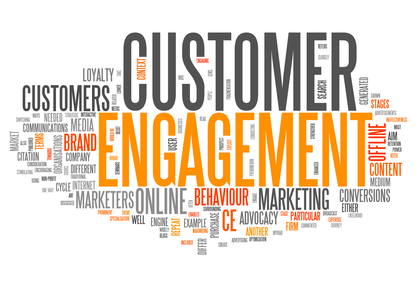 The age of social media is entirely upon us, and it is virtually impossible to avoid consumer opinion online. Whether a review or comment is positive or negative, online reviews offer you an opportunity as a business owner or marketing/PR manager to learn what you are doing well, and what you could stand to work on. Research shows that reviews and testimonials are a significant driver of consumer behavior, as potential clients tend to trust others' experiences with a company over generic company promises. In order to help make sure your online reviews are largely positive, here are a few tips on how to get good online reviews - and how to handle negative ones:

1- Rule #1: Keep your customers happy! Customers whose expectations have been met, or exceeded, are certainly the easiest to approach for a review, while those that may have had a negative experience are more likely to post a review without prompting. It is important to continuously work to identify both your satisfied and unsatisfied clients.

2- Approach satisfied clients with a convenient way to leave a review of their positive experience with your company. Most happy clients are willing to share their experience if asked, but make the process quick and easy for them. Ask for either a testimonial (which you can post on your website) or a review on a secondary site like Facebook, Google+ or Yelp (which your website should be set up to link to). Include appropriate links and instructions for how to leave a review on a secondary site, and give your clients some time to write a review. If you've noticed that they haven't written a review after a few weeks, a friendly reminder email should do the trick – chances are your clients are busy business people just like you and it may have slipped their mind!

3- Gather reviews over time. A steady stream of positive reviews over a period of time communicates consistency to potential customers. Conversely, a huge uptick in positive reviews one month followed by weeks or months of radio-silence from your customers can seem suspicious to potential customers.

4- Don't be afraid of negative reviews. If you receive a negative review (it is inevitable) the best thing you can do is to respond. By addressing the person's grievance and offering a way to try and make it right, potential customers will see that you take pride in your work and truly care about your customers' experiences. You can't please everyone all of the time, but you can always do your best to right a wrong, and that goes a long way in building trust and integrity in your brand.

Online marketing is a powerful tool for businesses, and customer engagement can be just as powerful of a tool. Make sure you take advantage of the consumer's online marketing influence and put it to work for your business. 
Go Back